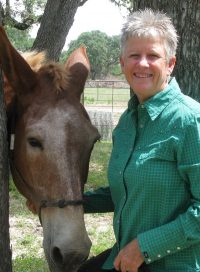 My mantra this year is Show Up, Be Present, Do Less, Expect More. Being Present is proving to be a challenge. The racial and political upset in 2020 triggered me on a deep level and this was not necessarily a bad thing. The trigger was a wake up call that all was not right inside of me.
One of the things I did to center myself was take a mindfulness course with 2 shamans specializing in ancestral issues. These women helped me discover some of my deeply held, suppressed emotions. Uncovering these issues was just the beginning. Years of suppressing these emotions made it hard for me to be present with my thoughts. So I kept my mind busy with distractions. This kept me from Being Present in many areas of my life.
My mare, Martini, let me know that I had plenty of work to do. When I would go to be with her she was polite but turned her head away as if to say "come back when you can focus". Our horses are such a mirror for us into our own souls. When Martini turned away from me she was showing me what I was doing in my life.
Lacking the ability to Be Present I was not finding my real passion for my businesses. It was easier to spend time in busy work than effective action. Some days it just seemed like getting to the end of the day was a big goal. It was clear my life was not going to be abundant coming from this mindset.
With my issues out in the open, I find prayer (talking to God) and meditation (listening to God) is helping me clear old patterns of behavior and step back into my voice and power. Taking hemp oil containing CBG has also helped my nervous system shift to accept Being Present as a safe state.
I know the moments that I am Present when I have excitement and passion for what I am doing. When I am Present things fall into alignment with ease. Being Present allows Doing less and Expecting more to fall into place. Challenging as these times are, we can shift so many dynamics when we focus on our inner work. The ability to Be Present is critical to growing our relationships, our businesses and our income.
If you enjoyed this post or found it helpful, let me know by leaving a comment below. You can also find me on Facebook where I always appreciate a LIKE. To order any of the products mentioned in this post or other  products for you or your horses, please visit my online store.