November 2016 – Mid Month Update
Holistic Horsekeeping
How to have a healthy happy horse
=*=*=*=*=*=*=*=*=*=*=*=*=*=*=*=*
In This Issue:
1. Can you hurt your horse's feelings?
2. New Online Class For Horse Temperament Typing
=*=*=*=*=*=*=*=*=*=*=*=*=*=*=*=*
1. Can you hurt your horse's feelings?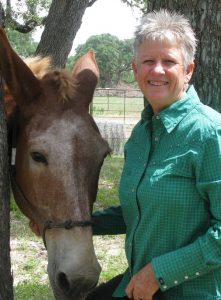 I don't know if you can hurt your horse's feelings, but I do know that horses do not like to be in trouble. In the wild, for a horse, being in trouble means you are forced away from the herd. For a horse in the wild not being with the herd means likely death. Staying out of trouble is important for survival. In a herd situation horses understand each other so when one gets in trouble he learns about how to be a better herd member. As soon as he gets the message he is let back into the herd. When interacting with a human the horse may not understand what he is doing wrong and there may be no relief for him when he does make the correct choices.
Being in trouble and not understanding how to get out of trouble puts huge stress on a horse and he will tend to react based on his stress emotion. The stress emotion for the Fire horse is anxiety, for the Earth horse, worry, for the Metal horse, resistance, for the Water horse, fear and for the Wood horse, anger. Learn more about stress emotions here.
For an example of how this stress of being in trouble affects a horse I worked on a Metal/Earth horse who had bucked off his owner. When I approached the horse he was very tight and rigid in his behavior. He was holding his breath and ready to defend himself if needed. This was sad to see as his owner really liked him and wanted to help him. On questioning it became apparent the horse may have been medicated when he was tried for purchase. If was also apparent that the horse was much less well trained than how he had been represented.
His new owner brought the horse to run barrels but what the horse really needed was time to learn the basics of training. He had bucked off the owner when she asked him to turn tightly around a barrel and got after him when he did not perform as she expected from a trained horse. As I discussed my thoughts with the owner I could see her attitude towards her horse begin to soften. As her attitude changed so did the demeanor of her horse. His head began to drop and he started taking deep breaths. By the end of our session the horse was nuzzling and licking his owner. Did this horse buck because his feelings were hurt? Maybe not, but you could sure see his relief when he felt his owner soften to him and invite him back into her space.
The Metal horse is a slow learner and needs things presented in a systematic way. This horse was completely overwhelmed with all he was being asked to do and he reacted by bucking, not because he was mad, but because he wanted to live. In his mind his survival was at risk and his reaction was on instinct, but his instinct to be accepted back into the herd was just as strong. He is a really nice horse that will be well worth the effort to retrain. Temperament typing is one tool to help you understand your horse so he feels safe with you. It can also help avoid hurt feelings.
2. New Online Class For Horse Temperament Typing
The new self-paced online course is open to anyone interested in learning more about the Horse Temperament Types. It was created to share information about the eleven Horse Temperament Types as explained by Madalyn Ward, DVM. Dr. Ward has been a pioneering voice in the field of holistic horse care for over two decades and she breaks new ground with the Horse Temperament Typing system. Her cutting edge casework now extends to helping horse lovers find their perfect equine match or better understand their current equine partner. If you want to learn more about determining the temperament type of your horses, this course is the one for you. You can sign up and find more information at http://horsetemperament.com/class.html.
++++ Copyright | Getting On and Off the List ++++
Unless otherwise attributed, all material is written and edited by Madalyn Ward, DVM. Copyright (c) 2016 HolisticHorsekeeping.com and Madalyn Ward, DVM. All rights reserved.
If you like the material in this newsletter please let your friends know about it. You may reprint material in other electronic or print publications provided the above copyright notice and a link to http://www.holistichorsekeeping.com is included in the credits.
You can get off this list by sending an email to info@holistichorsekeeping.com.
When you forward this material, please send the entire newsletter. Thanks!
Please also enjoy all of Dr. Ward's web resources:
http://www.holistichorsekeeping.com
http://blog.horseharmony.com
https://www.facebook.com/HolisticHorsekeeping
https://www.facebook.com/HorseHarmony
Twitter: madalynward