Holistic Horsekeeping
How to have a healthy happy horse
=*=*=*=*=*=*=*=*=*=*=*=*=*=*=*=*
In This Issue:
1. Horse Temperament: The 2 Types of Wood Horse
2. Mentoring Opportunity You Don't Want to Miss
=*=*=*=*=*=*=*=*=*=*=*=*=*=*=*=*

1. Horse Temperament: The 2 Types of Wood Horse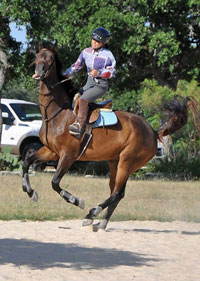 When a person thinks about the Wood horse temperament what often comes to mind is a racehorse. The Wood horse temperament is powerful, athletic, smart and headstrong. These are great characteristics for a racehorse but not so good if you want a horse of your own to compete and have fun with. Yet, there are people out there competing and winning on Wood horses and having a blast with them. So what gives? The secret is they are buying a whole different type of Wood horse than the classic race horse Wood.
The Two Types
It has taken me a few years to understand that there are 2 types of Wood horse temperament, the classic racehorse and the less intense, show horse Wood. The racehorse Wood is typically a thoroughbred or appendix type quarter horse while your show horse is your ranch bred quarter horse or warmblood. Of course, any breed can be either type Wood but these are simply examples.
Wood Temperament Racehorse
The racehorse Wood temperament is all about power and speed. He is not intimidated or easily shifted off his opinions. The racehorse Wood wants to win at all costs. This Wood type has been bred for competing and winning for so long that it is in his makeup. It is as much an instinct to him as eating or drinking. Running is what he loves to do.
The racehorse type Wood can withstand the rigors of race training because he is happy doing that job, but put him in a show barn and he can develop many health challenges and vices. Ulcers, cribbing or stall weaving are just a few examples of what happens with a racehorse Wood that is not coping. To keep the racehorse Wood healthy and happy, you'd better have a training program that includes plenty of physical exercise. Pasture turnout and other Wood horse buddies can help as well. Be firm, but avoid confrontation. Instead work to redirect any excess exuberance into constructive exercises.
Wood Temperament Showhorse
If you take the racehorse Wood and dial him back about 50% you get the show horse Wood. Show horse breeders have recognized the challenge of dealing with a racehorse Wood, so they have crossed him with ranch type quarter horses or drafts to bring down the intense energy. The show horse Wood is still a great competitor, but he does not have the same intense desire to run. As a matter of fact, the show horse Wood can border on lazy if he is not enjoying his work. The show horse Wood can even balk or buck if he does not want to do something.
The show horse Wood does enjoy competing. He likes to win and thrives on a training program that focuses on improving his skills and strength. He does not seem to mind working when he sees a reason for it. The show horse Wood does not tolerate being drilled on exercises that are not directly related to his job. For example, if you want to work on transitions of lead changes, do this between small jumps or barrels set up in a pattern. Get out of the ring anytime you can and work in open fields or on the trail. Take your English Wood show horse to work cows or your cow horse to jump jumps.
The show type Wood horse temperament does not have as many health and stall vices when stressed, but they sure will get unruly. Expect to find buckets and tubs destroyed when the show type Wood horse gets bored. Pawing and kicking are signs of a show Wood horse with too much feed and not enough work. If your show horse type Wood has to live in a stall make sure he is tired when he is in it. He may not be going out for regular gallops like the race horse Wood but you can sure take him to the round pen or for a long ride on off training days.
So if you are looking to buy a Wood horse temperament of any breed, think carefully about what you are wanting and able to handle. So many times a person is thrilled by watching a racehorse type Wood perform but has the job and skill level for a show horse type Wood. This is why one person can have a Wood show horse that they love and win consistently with while another has a Wood horse temperament that borders on dangerous if not handled expertly. It is not the Wood horse that is the problem, but rather the type of Wood horse that is not a match for the expectations of the person.
Whichever kind of Wood Temperament you have, what you feed and how you handle them can affect their health and behavior. Check out our Horse Harmony: Five Element Feeding Guide and the Five Element online course to learn how to keep your type of Wood horse healthy and happy.
2. Mentoring Opportunity You Don't Want to Miss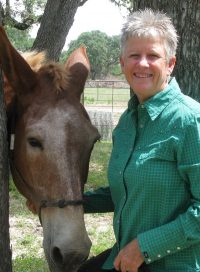 Madalyn Ward DVM is offering a unique opportunity for others to mentor with her. This can be done long distance with the help of technology so don't worry that you have to miss out if you don't live in her area. This one-on-one study allows Madalyn to design a program to suit your needs whether you are a professional, horse owner, or just interested in increasing your equine knowledge. You can choose from topics on "Horse Nutrition Mentoring Course – Using foods to heal" or "Homeopathy Mentoring Course – Beyond Arnica". Don't miss out on the chance to learn from a holistic horse expert. Email info@holistichorsekeeping.com and ask for an application. Details about the program are available online. The number of students is limited at any one time so that Dr. Ward can spend time with each, so get your application now.
If your schedule just doesn't allow you to commit right now to the 6 month Mentoring Course, you can still increase your equine knowledge and skills with books , ebooks, audios, or a self-paced online course open to anyone interested in learning more about the Horse Temperament Types. If you want to learn more about determining the temperament type of your horses, this course is the one for you. You can sign up and find more information at http://horsetemperament.com/class.html. You can also get help from one of our temperament consultants to help in determining your horse's type.
++++ Copyright | Getting On and Off the List ++++
Unless otherwise attributed, all material is written and edited by Madalyn Ward, DVM. Copyright (c) 2019 HolisticHorsekeeping.com and Madalyn Ward, DVM. All rights reserved.
If you like the material in this newsletter please let your friends know about it. You may reprint material in other electronic or print publications provided the above copyright notice and a link to http://www.holistichorsekeeping.com is included in the credits.
You can get off this list by sending an email to info@holistichorsekeeping.com.
When you forward this material, please send the entire newsletter. Thanks!
Please also enjoy all of Dr. Ward's web resources:
http://www.holistichorsekeeping.com
http://blog.horseharmony.com
https://www.facebook.com/HolisticHorsekeeping
https://www.facebook.com/HorseHarmony
Twitter: madalynward