July 2016
Which Vaccinations Should You Give Your Horse?

Holistic Horsekeeping
How to have a healthy happy horse.
Volume 21, Number 7
=*=*=*=*=*=*=*=*=*=*=*=*=*=*=*=*
In This Issue:
1. Which Vaccinations Should You Give Your Horse?

2. New at Holistic Horsekeeping – Coming Soon

=*=*=*=*=*=*=*=*=*=*=*=*=*=*=*=*
1. Which Vaccinations Should You Give Your Horse?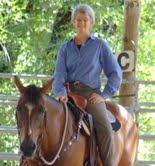 I can't say this strongly enough: It is critical that the status of your horse's immune system and the risk of his exposure to diseases be carefully evaluated before any vaccines are given! To decide how to tailor your vaccination program to your horse's needs, ask yourself the questions below:
How old is your horse?
How healthy is your horse?
What diseases are present in your area?
Where and how is your horse stabled?
What activities do you and your horse participate in?
How fearful are you that your horse will get sick or die if you do not vaccinate?
Are you willing to change your management, if necessary, to prevent disease and support your horse's immune system?
Once you answer these questions, you can work with your veterinarian to create a vaccination program that works for you and your horse.  Hopefully your veterinarian will be educated in or open to your holistic approach.  In addition to his professional input, it is also important for you to educate yourself about the common equine diseases so you can take an active and empowered role in the final decision.
Not every horse needs every vaccination. In fact, many horses need few to no vaccinations, depending on the state of their health. For a hands-on practical holistic guide to vaccinating your horse, check out my  Vaccination Ebook.
2. New at Holistic Horsekeeping – Coming Soon
Get ready for our new website that will be launching soon. We are excited that the new site will be mobile friendly and easier to navigate to find what you are looking for. We'll still have all the great resource articles and information and the natural supplements we offer will stay the same, but you will be able to order quicker from your computer or right from your tablet or Smart phone! Be watching as we change our look very soon.
++++ Copyright | Getting On and Off the List ++++
Unless otherwise attributed, all material is written and edited by Madalyn Ward, DVM. Copyright (c) 2016 HolisticHorsekeeping.com and Madalyn Ward, DVM. All rights reserved.
If you like the material in this newsletter please let your friends know about it. You may reprint material in other electronic or print publications provided the above copyright notice and a link to http://www.holistichorsekeeping.com is included in the credits.
You can get off this list by sending an email to info@holistichorsekeeping.com.
When you forward this material, please send the entire newsletter. Thanks!
Please also enjoy all of Dr. Ward's web resources:
http://www.holistichorsekeeping.com
http://blog.horseharmony.com
https://www.facebook.com/HolisticHorsekeeping
https://www.facebook.com/HorseHarmony
Twitter: madalynward