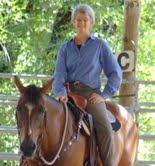 Madalyn Ward, DVM shares her answers to specific holistic horse care questions from clients. To see more questions and answers on real holistic horse care situations check out the Horse Health Hotline postings and our Holistic Horsekeeping and Horse Harmony Facebook pages.
Q – Please tell me about your mushrooms. Are they grown in the US?
I have a percheron who was diagnosed with osteosarcoma and a holistic vet that I know has recommended a homeopathic protocol along with mushroom therapy. The tumor is in her jaw and is moving quickly. The vet referred me to a website of therapeutic mushrooms but I am overwhelmed by the choices. Would your mushrooms be a good fit to this condition? I was at an organic conference and I remember the vet at this conference saying not to leave your animal on mushrooms too long because they can have an aggravation to it. Do you agree with this?
On another topic, I have a gelding that I finally realized has a fungal infection. Years ago I put him on blue green algae and it seems like it made it worse. Black smegma was all over his inner thighs. I wasn't sure if I was making it worse or better. From the information I see now I think I must of been stimulating his immune system. He still has this problem and it is showing in his feet in the form of thrush. I have a homeopathic remedy to try but have not as of yet.
A – All our mushrooms are harvested in the Pacific NE in the USA. The source is critical because mushrooms can take up toxins if they are grown in contaminated soil. For immune support I would use this product that contains mushrooms specifically to support the immune system. 2 capsules twice a day would be a good amount to give.
On your other horse, I would not think the algae would make the fungal infection worse but it may not have been enough by itself to correct the underlying problem. Horses prone to fungal infections may be too damp from a Chinese Medicine point of view. The Five Element typing system I have developed for horses would type this horse as an Earth. We have diet suggestions and a balancing formula that helps to clear dampness. You can learn more at www.horsetemperament.com. Homeopathy can be a big help as well.
If you enjoyed this post or found it helpful, let me know by leaving a comment below. You can also find me on Facebook where I always appreciate a LIKE. To order any of the products mentioned in this post or other  products for you or your horses, please visit my online store.