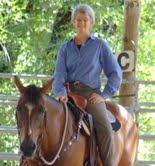 Madalyn Ward, DVM shares her answers to specific holistic horse care questions from clients. To see more questions and answers on real holistic horse care situations check out the Horse Health Hotline postings.
Q – Brittle hooves on 10 year old Percheron/QH gelding – The first 6 years I had this horse he was on dry pasture at a boarding facility, feet barefoot trimmed Natural Balance, fed hay he digested well – hooves were a bit dry but fine. Last 2 years at a different boarding facility, in a stall because he was with a trainer being started under saddle. New grass hay that gave him gas and runny bowel movements most of the 2 years he was there. Developed white line from which he recovered quickly. Moved him to a new facility 3 months ago, back onto a dry pasture that feeds super quality hay that he processes beautifully. But am realizing the 2 years of bad hay resulting in digestive issues is the biggest factor in the brittle hooves he has now. Am I wrong? Out of desperation I had shoes put on him for the first time in his life last week hoping it will help him grow strong hoof out. I noticed the nails caused cracking in many spots on all his feet. Feet are trimmed NB he's landing heal first still. Past supplementation: 8 years on probi's
8 years dried herb combinations specialized by season (Red Clover, Peppermint, RoseHips, Nettle, Dandelion, Chamomile, etc), Vaccines (using Dr. Ward's recommended schedule) and last 6 months on SmartHoof Ultra supplement along with  three days a week I melt cocoa butter on them and spray an olive oil/tea tree oil mix on the bottom. I'm not confident the hoof supplement and treatments are totally effective – or will be over the long haul. What more can I do to help him at this point? Or should I continue what I'm doing and be patient? I think he's mostly a Metal horse and a SUPER flashy, smooth mover who thrives in winter, is weakest in summer and has very healthy skin and coat, very thick mane and tail.
A – Sounds like you have worked hard to help your horse with his hooves. I feel your pain as I have a Metal/Earth horse that I struggled with to grow healthy hooves. As a Metal horse the large intestine will need extra support to digest poor quality hay. Many of the pre and probiotics support more foregut nutrition and that may explain why you did not the results with your horse. I use a human grade product that contains probiotics for the fore and hind gut, digestive enzymes and blue green algae.  I would give 1 to 2 packs a day until the hooves look better. Then you can drop back to 1 pack 2 to 3 times a week.
The hind gut bacteria need fat and I have had wonderful results with feeding chia seeds. The Chia seeds are a great source of fat and minerals to support healthy gut bacteria and hoof growth.
My gelding also benefitted from some extra magnesium in his diet. I like the di magnesium malate at https://shop.performanceequinenutrition.com/magrestore-p45.aspx best for horses but they can also absorb the mg citrate.
Q (Follow up 3 months later) – Following up as promised and so, so happy to report that the hooves are great. He'll just stay on the program of magnesium citrate, chia seeds and the algae probiotic packs to keep the hind gut in good working order. He's still wearing shoes on all fours and I don't have plans yet to have him go back to barefoot. The shoes stay on real nice and solid now. The nails aren't causing cracks. They were falling off a lot at first.
A – I would take the shoes off, they make things worse. He needs circulation for a strong hoof wall which he doesn't get with shoes. Make sure he has a good trimmer.
If you enjoyed this post or found it helpful, let me know by leaving a comment below. You can also find me on Facebook where I always appreciate a LIKE. To order any of the products mentioned in this post or other  products for you or your horses, please visit my online store.