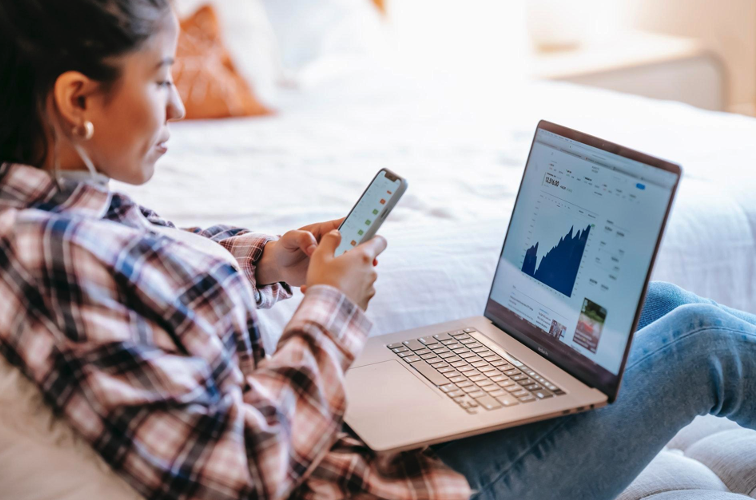 How Horse Industry Professionals Can Benefit from Personal Finance Apps
Whether you own a horse or simply work in the horse industry, you're probably managing a hefty cash flow every month. Horse Illustrated states that the average horse owner can expect to spend anywhere from $4,800 to $9,600 annually on basic care and boarding alone.
If you don't carefully track your income, you could end up in a precarious financial situation very quickly. Using a personal finance app can help you stay on top of your finances so that you can meet all of your horse's needs. Here's how to choose the right personal finance app for your financial situation.
The Benefits of Personal Finance Apps
Why use a personal finance app instead of tracking your finances with pen and paper or manually entering figures into a spreadsheet? Simply put, an app will keep all of your data organized. Plus, it can do the number crunching for you, and seeing visual progress towards your financial goals will help you stay motivated!
Saving for Major Goals
If you're a horse owner, you might have some major financial goals in mind. Whether you'd like to buy another horse one day or invest in top-notch equipment, you may need to save a lot of money in order to achieve these financial goals. You might even dream of buying a property with plenty of acreage for your horse! You can track your progress towards this goal with an app. And if you have your eye on a particular property, you'll want to use an online home budgeting calculator to estimate your potential mortgage payments based on the property's list price, your down payment, and additional factors.
Apps for Your Niche
It's important to research apps with features that are relevant to you. For instance, a budget tracking app designed for college students might not be a good fit for you. And if you're primarily going to use the app to track horse-related expenses, you won't be looking for a retirement planning tool or an app intended to help people pay down debt. An app that allows you to customize labels for your expenses and income is a great choice.
Using App Integrations
You might maintain several checking and savings accounts. If so, you'll want to choose an app that can integrate with your bank accounts and credit cards. That way, it will automatically register expenses and income, which automates the tracking processes and minimizes the amount of work you have to do! Not all personal finance apps offer integrations, so keep this feature in mind as you search.
Security and Customer Support
Before you download an app and connect it to your other accounts, read up on the security features and customer support options it offers. You don't want to put your finances at risk. Even if the app has fantastic security protections, you should still be cautious when putting your financial information into an app. To protect your money, PNC Insights recommends changing your password regularly and enabling two-factor authentication.
It's also important to review the data in your app and your accounts regularly so that you identify any security issues right away. If you notice any discrepancies, contact customer support immediately to remedy the situation.
When you work in the horse industry, you know that smart money management is paramount. With so many high recurring expenses, you can't afford to neglect your finances. With the right personal finance app, you'll have more control over your financial future!
Are you interested in learning more about your horse's temperament? Turn to HorseHarmony.com to help your horse maximize their potential!
Photo via Pexels