March 2015
Pros and Cons of Using Sand as Bedding
Holistic Horsekeeping
How to have a healthy happy horse.
Volume 20, Number 3
=*=*=*=*=*=*=*=*=*=*=*=*=*=*=*=*
In This Issue:
1. Pros and Cons of Using Sand as Bedding
2. Mentoring Program at Holistic Horsekeeping
=*=*=*=*=*=*=*=*=*=*=*=*=*=*=*=*
1. Pros and Cons of Using Sand as Bedding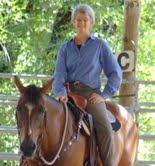 Sand is my choice for bedding in stalls. Here are the pros and cons of using sand as bedding. With sand it is easy to separate manure from bedding. Manure can be easily picked up with a fork or shovel. Urine soaked sand can be shoveled out.
Sand contains no organic material so it is less likely to harbor molds and bacteria. Any bedding will get dusty but sand can safely be wet down and water will not cause the sand to break down. Moist sand is a good bedding material for a horse with respiratory or allergy issues.
Sand does not pack into hooves as other bedding materials can. Dirty bedding in the hoof can create an environment for thrush. Another advantage of the shifting character of sand is for horses with body or hoof soreness. Horses can move the sand under their hooves to sand in a comfortable position. Sand will also be more comfortable and less likely to cause sores for a horse that needs to lay down for long periods.
Sand that has been soaked with urine or mixed with manure can be recycled into low places in your pastures or pens. Unfortunately, the chemicals applied to hay will make any sand that is mixed with manure or hay unfit for your garden without a 3 year composting period.
The down side of sand is the hard work to get it into and out of your stalls. Sand is heavy and even with a tractor to get sand into a stall you will still have to spread it out. I like to have a packed road base floor and keep 4 to 6 inches of washed river sand (concrete sand) over the top. You will need to occasionally strip all the sand out of a stall if it becomes ground to a fine powder and mixed with urine and manure. Stripping the stall is usually needed once or twice a year.
Some people are concerned about sand being picked up when feed or hay is fed on the ground. I have not had this problem at all with washed river sand. Washed river sand is fairly coarse and horses will not pick it up when eating hay or spilled feed from the ground. Mortar sand or sandy loam are much finer and these forms of sand do have a tendency to adhere to feed or hay. I would not use either of these for stall bedding.
Pros to using sand as bedding:
Easy to clean
Less mold
Can be wet down
Does not pack
Can be recycled
Cons for using sand as bedding:
Hard work to fill and strip stalls
Concern about sand colic
I have used many bedding materials over the years. After comparing the pros and cons of using sand as bedding I still like it best.
2. Mentoring Program at Holistic Horsekeeping
Ever wished you could have the opportunity to pick Madalyn's brain and get all the answers you've ever wanted to your holistic horse health questions? Now you can! With the Mentoring Program you can stick to studying one area or a combination of several. It's your time with Dr. Ward and your program geared to meet your needs.
Through her websites at www.holistichorsekeeping.com and www.horseharmony.com, Dr. Ward has presented lots of information on holistic horse care, nutrition, and five element temperament typing over the years to educate horse owners and those who work with horses. Now you have the opportunity to take this education to a whole new level with the Mentoring Program at Holistic Horsekeeping. This program offers a six month intensive training on a one on one basis with Madalyn Ward, DVM. in one of the following areas or a combination of the three.
•    Homeopathy Mentoring Course – Beyond Arnica
•    Horse Nutrition Mentoring Course – Using foods to heal
•    Horse Temperament Mentoring Course – Know your horse
For more information on this unique educational opportunity, see the Mentoring Program on our website.
++++ Copyright | Getting On and Off the List ++++
Unless otherwise attributed, all material is written and edited by Madalyn Ward, DVM. Copyright (c) 2015 HolisticHorsekeeping.com and Madalyn Ward, DVM. All rights reserved.
If you like the material in this newsletter please let your friends know about it. You may reprint material in other electronic or print publications provided the above copyright notice and a link to http://www.holistichorsekeeping.com is included in the credits.
You can get off this list by sending an email to info@holistichorsekeeping.com.
When you forward this material, please send the entire newsletter. Thanks!
Please also enjoy all of Dr. Ward's web resources:
http://www.holistichorsekeeping.com
http://www.horseharmony.com
http://www.horseharmonytest.com
http://blog.horseharmony.com
https://www.facebook.com/HolisticHorsekeeping
https://www.facebook.com/HorseHarmony
Twitter: madalynward