July 2014
Holistic Horse Health: Three Steps to Avoid Spring/Early Summer Coughing in Horses
Holistic Horsekeeping
How to have a healthy happy horse.
Volume 19, Number 7
=*=*=*=*=*=*=*=*=*=*=*=*=*=*=*=*
In This Issue:
1. Holistic Horse Health: Three Steps to Avoid Spring/Early Summer Coughing in Horses
2. Help Spread the Word About Holistic Horse Care
=*=*=*=*=*=*=*=*=*=*=*=*=*=*=*=*
1. Holistic Horse Health: Three Steps to Avoid Spring/Early Summer Coughing in Horses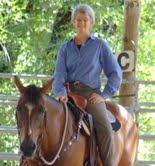 Spring/early summer is a great time of year for riding but warm, humid weather brings on the increase in molds and pollen. The spring wind makes sure all these irritants find their way into your horse's respiratory tract. The good news is that you can take 3 simple steps to help your horse deal with all these challenges.
Step 1. Make sure you thoroughly clean out your horse's stall of all wet bedding. Wet bedding will harbor molds, especially in warm, humid weather. If possible, use washed river sand for bedding over straw or shavings. Sand does not have the organic matter in it to support the growth of mold.
Also clean regularly around your horses hay feeding area to make sure no old hay is accumulating. Old hay will mold. Clean out your horse trailer after every use.
Step 2. Mow down weeds in your pasture before they reach the flowering stage. This will cut down on pollens and also help your grass grow with less competition. If you know your horse is sensitive to pollens avoid riding on trails or in pastures with lots of weeds and flowers.
Step 3. Make sure you support your horse's natural defenses with good nutrition. One of the most powerful protections your horse has from molds and pollens is the healthy mucus lining of his upper and lower respiratory tract. If this mucus layer gets dry it will not be able to trap inhaled irritants. To keep this mucus layer moist you want to make sure your horse stays hydrated by keeping clean fresh water available. If your horse is in extra hard work or sweating heavily you may need to add electrolytes to his feed to encourage him to drink.
Another important part of your horse's natural resistance to irritants is the millions of tiny finger like structures lining the respiratory tract. These structures create a wave that is constantly taking the irritants trapped by the mucus back to the upper respiratory tract so they can be snorted out or swallowed.
Products that help your horse produce healthy mucus and support the lining of his respiratory passages include probiotics and blue green algae, Citrus C/Q (natural Vit C), and Bleeder's Blend (natural Vit C and moisturizing herbs). Probiotics and blue green algae should be fed on a regular basis to keep the tissues healthy and the other products can be used as a regular support or at the first sign of any cough.
So if you support your horse's lung health with good management and nutrition he will be able to avoid annoying spring/early summer coughing. Your rides will be much more of a pleasure and his performance will improve.
2. Help Spread the Word About Holistic Horse Care
Do you find our Holistic Horsekeeping newsletter to be informative and full of good tips about caring for your horse from a holistic perspective? If so, consider sharing this one with your horse friends. Seeing each horse as an individual and considering the whole horse for nutrition and health care is what Holistic Horsekeeping is all about. If you know someone who would appreciate learning more about this type of care for their horses, forward this to them or share the information about signing up for the newsletter on your social network sites.
To signup for the newsletter, just have your friends and family go to http://blog.horseharmony.com/, enter their email address in the field on the upper right and click the OK button. They will then get an email to simply click a link to activate and confirm the subscription. It's that easy. They'll start receiving the weekly blog and newsletter articles that can help their horses become happy, holistically healthy horses.
++++ Copyright | Getting On and Off the List ++++
Unless otherwise attributed, all material is written and edited by Madalyn Ward, DVM. Copyright (c) 2014 HolisticHorsekeeping.com and Madalyn Ward, DVM. All rights reserved.
If you like the material in this newsletter please let your friends know about it. You may reprint material in other electronic or print publications provided the above copyright notice and a link to http://www.holistichorsekeeping.com is included in the credits.
You can get off this list by going to http://www.holistichorsekeeping.com or by sending an email to info@holistichorsekeeping.com.
When you forward this material, please send the entire newsletter. Thanks!
Please also enjoy all of Dr. Ward's web resources:
http://www.holistichorsekeeping.com
http://www.horseharmony.com
http://www.horseharmonytest.com
http://blog.horseharmony.com
http://www.facebook.com/HorseHarmony
Twitter: madalynward