January 2017
Looking back at 2016
Holistic Horsekeeping
How to have a healthy happy horse.
Volume 22, Number 1
=*=*=*=*=*=*=*=*=*=*=*=*=*=*=*=*
In This Issue:
1. Looking back at 2016
2. Mobile Friendly Website at Holistic Horsekeeping
3. Online Class For Horse Temperament Typing
=*=*=*=*=*=*=*=*=*=*=*=*=*=*=*=*
1. Looking back at 2016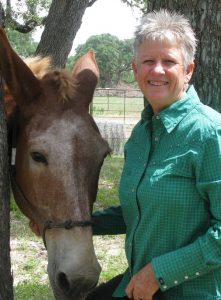 Isn't it interesting how things go in cycles. 2015 was a year of losses. I lost my good friend, Lynn Jennings, to cancer. My mule, Tess, and Alicia's dog, Coda, both died of old age. I placed my wonderful horse, Remi, in a new home and we sold our house in Blanco in preparation for a big move to Colorado.
2016 has been just the opposite. There have been new beginnings everywhere. The move to Colorado went smoothly and my trips back to TX to see horses, friends and family have worked out well. Cerise made the trip to Colorado with ease and we welcomed her new horse friend, Tanq, into our family. We brought Max and the cats with us and have added a new dog, Maliki.
We love being in Colorado and in addition to our friends we knew here, we have met some great people. Everyone is super friendly and the atmosphere in Pagosa Springs reminds me of Austin back when it was a small town. My good friend, Carol McKinzey, moved to Pagosa Springs and we have enjoyed spending time together.
The www.holistichorsekeeping.com website got a total makeover so it could be easier to navigate with a smart phone. Our Five Element horse temperament typing system is gaining acceptance and you can learn more at www.horsetemperament.com. In addition to information on temperament types and our balancing formulas we now have a brand new, updated online course available. I am so grateful to have partners like Dree Ward and Kim Bauer.
This year I was invited to speak at the Academy of Veterinary Homeopathy in Austin, TX, at the New Earth training in Oregon and at an osteopathy seminar in Oregon. These meetings gave me the opportunity to reconnect with many old friends and make some new friends. Alicia has a new job at Wyndham resorts and she enjoys it very much. We took a ride on a real steam engine train to celebrate our anniversary. That was cool.
I was privileged to work with 3 new mentoring students in 2016. I love working through cases and digging deeper into holistic theory with these dedicated students.
I was able to experience my first White Christmas. We got about 16 inches of snow over the holiday weekend. I also got to shovel my first snow and we now have a brand new snow blower. I have learned a few things about cold weather living. For instance, watering horses is more of a challenge. Hoses freeze even if you get all the water out of them. Manure that is frozen can't be picked up and for some reason the horses think right in the gate is the best place to poop. Keys actually break off in locks if the locks are frozen. Plowed and drifting snow can make a ditch look just like part of the road but it is in reality very much still a ditch.
I am counting my blessings and looking forward to a wonderful year in 2017. Happy New Year.
2. Mobile Friendly Website at Holistic Horsekeeping
With the new website at www.holistichorsekeeping.com you'll find all your holistic horse care needs easier to find and order using any of your devices. This site is very mobile friendly making it easy to order your horse products and informational materials right from your Smart phone or tablet. Whether you're looking for quality products or information from our collection of free resources, you can find it by category or brand name with ease.
3. Online Class For Horse Temperament Typing
The new self-paced online course is open to anyone interested in learning more about the Horse Temperament Types. It was created to share information about the eleven Horse Temperament Types as explained by Madalyn Ward, DVM. Dr. Ward has been a pioneering voice in the field of holistic horse care for over two decades and she breaks new ground with the Horse Temperament Typing system. Her cutting edge casework now extends to helping horse lovers find their perfect equine match or better understand their current equine partner. If you want to learn more about determining the temperament type of your horses, this course is the one for you. You can sign up and find more information at http://horsetemperament.com/class.html.
If nutrition or homeopathy is more what you are looking to learn about, take a look at the individualized Mentoring Program to get one-on-one instruction with Madalyn Ward, DVM.
++++ Copyright | Getting On and Off the List ++++
Unless otherwise attributed, all material is written and edited by Madalyn Ward, DVM. Copyright (c) 2017 HolisticHorsekeeping.com and Madalyn Ward, DVM. All rights reserved.
If you like the material in this newsletter please let your friends know about it. You may reprint material in other electronic or print publications provided the above copyright notice and a link to http://www.holistichorsekeeping.com is included in the credits.
You can get off this list by sending an email to info@holistichorsekeeping.com.
When you forward this material, please send the entire newsletter. Thanks!
Please also enjoy all of Dr. Ward's web resources:
http://www.holistichorsekeeping.com
http://blog.horseharmony.com
https://www.facebook.com/HolisticHorsekeeping
https://www.facebook.com/HorseHarmony
Twitter: madalynward