January 2015
Make a New Year's Resolution with Holistic Horsekeeping
Holistic Horsekeeping
How to have a healthy happy horse.
Volume 20, Number 1
=*=*=*=*=*=*=*=*=*=*=*=*=*=*=*=*
In This Issue:
Make a New Year's Resolution with Holistic Horsekeeping
=*=*=*=*=*=*=*=*=*=*=*=*=*=*=*=*
Make a New Year's Resolution with Holistic Horsekeeping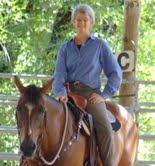 Happy New Year to all! This year I encourage you to make education about holistic horse care a priority for you and your equine friends. Many of us remember the "good old days" when all we had to feed a horse was oats and hay and about the only diseases we associated with diet were colic and laminitis. That is no longer the case however as we have a whole alphabet of nutrition related horse illnesses such as PSSM, IR, HYPP, ECD, and OCD. Ten years into my conventional veterinary career I was tired, frustrated and burned out. I just could not seem to provide my horse patients the health I wanted for them. My search led me to caring for horses through a holistic approach and this year I am offering the opportunity for others to benefit from my experience through a 6 month educational mentoring program. For many years now we have offered a variety of information on holistic horse care on our website, blog, and social media sites. We will continue presenting these resources in 2015, but are also adding the educational mentoring program for those who want to take learning to the next level. This program offers 3 different topics to choose from in a mentoring format:
Homeopathy Mentoring Course – Beyond Arnica
Horse Nutrition Mentoring Course – Using foods to heal
Horse Temperament Mentoring Course – Know your horse
If you are ready to make a New Year's resolution to expand your equine knowledge in one of these three areas, you can see full details of these programs at www.holistichorsekeeping.com/mentoring.
We also will continue to offer the natural horse health products that we consider to be the best and use with our own horses as well as educational products such as downloadable ebooks, homestudy course and audios. Here are links to some of the most popular resources that we offer:
The Horse Health Hotline Forum (join and post questions about your horse and have them answered!)
Test Your Holistic Horse Care Knowledge
Horse Harmony Test for you and your horse
Videos on Horse Temperament Typing (fun videos comparing the types to dogs)
Tallgrass Online Course – Understanding Horse Types and Temperaments
Much Love and Wishes for a joyous new year,
Madalyn Ward and the Holistic Horsekeeping Crew!
++++ Copyright | Getting On and Off the List ++++
Unless otherwise attributed, all material is written and edited by Madalyn Ward, DVM. Copyright (c) 2015 HolisticHorsekeeping.com and Madalyn Ward, DVM. All rights reserved.
If you like the material in this newsletter please let your friends know about it. You may reprint material in other electronic or print publications provided the above copyright notice and a link to http://www.holistichorsekeeping.com is included in the credits.
You can get off this list by sending an email to info@holistichorsekeeping.com.
When you forward this material, please send the entire newsletter. Thanks!
Please also enjoy all of Dr. Ward's web resources:
http://www.holistichorsekeeping.com
http://www.horseharmony.com
http://www.horseharmonytest.com
http://blog.horseharmony.com
https://www.facebook.com/HolisticHorsekeeping
https://www.facebook.com/HorseHarmony
Twitter: madalynward