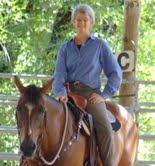 Madalyn Ward, DVM shares her answers to specific holistic horse care questions from clients. To see more questions and answers on real holistic horse care situations check out our Holistic Horsekeeping and Horse Harmony Facebook pages.
Q – Who do you use for hair testing on horses?
A – I like to use DePaolo Equine Concepts. You can see about it at https://www.depaoloequineconcepts.com/pages/horse-hair-analysis?fbclid=IwAR35m6hhp5F40jwiALt3dZqPV3pGcEB39cn1KBJuzwe2iJUyUJD87eCCR_s
Q – I am battling an eye fungal infection in a Haflinger gelding. I can't get the swelling down without using Banamine 4cc twice a day, and he is on Atropine, triple bac, and itroconazole/dmso ointment compounded by Wedgewood Pharmacy. The inner pink areas are swelling without the Banamine, he has a guardian mask on around the clock. I was reading about the Oculotrophin but I don't know if it would help with this or not. Do you have any suggestions?
A – I don't think Oculotrophin would have helped with an infection. It works well for uveitis. Homeopathy can be helpful with difficult infections and I would be glad to do a homeopathic consult with you to get more history.
Q – I'm interested in Sefacon. Is it still available?
A – I have not used the product in years so I don't know if you can still get it. Sorry. It did work well. I now use a product called Karbo Combo. It is all natural and works by boosting the immune system and improving gut health.