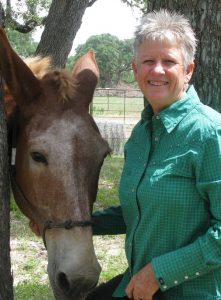 Madalyn Ward, DVM shares her answers to specific holistic horse care questions from clients. To see more questions and answers on real holistic horse care situations check out our Holistic Horsekeeping and Horse Harmony Facebook pages.
Q – I just bought a 16 year old pony for my daughter to start learning to jump. The pony has some stifle issues; left is worse than right. Also seems a little sore in the girth area. What would you have me give her? She is 16, a mare, 13.2h. I am looking for products on your site and unsure what to use to help this pony.
A – With the stomach meridian running over the stifle area and the sensitivity to girthing, I am wondering about a stomach ulcer. You could look at aloe combined with marshmallow or slippery elm.  These work well for stomach ulcers. GastroPlus Pro is another good option. If the stifle issues continue then I like SteadFast. Let me know how your pony does.
Q – I have a 15-year-old Connemara QH cross who weaned her colt at 101 days on vet's recommendation for immediate separation. First-time, tolerant, patient mare suffering extreme discomfort from pressure of un-suckled milk. Especially on the right. Any suggestions?
A – Sometimes the homeopathic remedy, pulsatilla, will help pain from a tight udder. Also be sure and cut back on any grain and just give hay.
If you enjoyed this post or found it helpful, let me know by leaving a comment below. You can also find me on Facebook where I always appreciate a LIKE. To order any of the products mentioned in this post or other  products for you or your horses, please visit my online store.