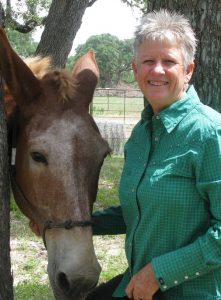 Madalyn Ward, DVM shares her answers to specific holistic horse care questions from clients. To see more questions and answers on real holistic horse care situations check out our Holistic Horsekeeping and Horse Harmony Facebook pages.
Q – I'm looking for a holistic supplement for flies; not sure if garlic is safe to use or you recommend something else. Flies are really bad in my area this year.
A – Garlic may not be your best choice since it can be heating to the horse's system. You could try apple cider vinegar in the food. 1/4 to 1/2 cup a day is a place to start.
Q – The heat and humidity in our area this year is terrible. Our cutting horses are having a difficult time with it. My trainer had a stallion colic, and Texas A&M had to operate on him. They found an intestinal stone. My 3-year-old Appaloosa earth temperament seems to be doing ok, but I'm worried that since he's in training, he could be susceptible to colic. My friend's Arabian mare colicked, today, and the vet said it was brought on by the heat and humidity. What would you recommend we do to help prevent episodes in our performance horses? We of course ride early in the morning and in the evening. This is my trainer's livelihood, and he has to keep a certain number of horses in training for income. The number of horses require that he keep working even when it gets hot.
I will order some more Earth Horse supplement, but before I do, let me know if there's anything else you recommend for me or for the others. I also have a Fire/Water appaloosa that's going to start a tune-up training program in August. What do you recommend for him? I have DynaSpark and DynaPro on hand, as well.
A – Extra probiotics are critical because they support the gut bacteria numbers. If the Dynapro is probiotics then give extra of it. My favorite probiotic is this powdered blend with blue green algae. Give 1 or 2 tsp a day.
Make sure they have access to quality loose salt, but I don't like to force feed a lot of electrolytes unless the horse is working hard.
If you enjoyed this post or found it helpful, let me know by leaving a comment below. You can also find me on Facebook where I always appreciate a LIKE. To order any of the products mentioned in this post or other  products for you or your horses, please visit my online store.