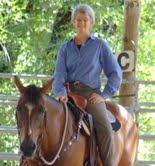 Madalyn Ward, DVM shares her answers to specific holistic horse care questions from clients.
Q – After our discussion Tuesday, I ordered crimped oats, barley & beet pulp (w/out molasses).  And I've been trying to research appropriate ratios of each.  But the research I'm reading once again indicates that oats & barley have an upside down calcium to phosphorous ratio and so I'm wondering what you recommend to fix that?
A – The secret to feeding oats and barley is to use very small amounts. If you do this you don't have to worry about the higher levels of Phosphorus. Just about everything else is high calcium. Beet pulp is high calcium as is alfalfa. Rice bran is high phosphorus but most companies balance it with added calcium. Seeds are high phosphorus but you feed small amounts so again not an issue.
If you enjoyed this post or found it helpful, let me know by leaving a comment below. You can also find me on Facebook where I always appreciate a LIKE. To order any of the products mentioned in this post or other  products for you or your horses, please visit my online store.