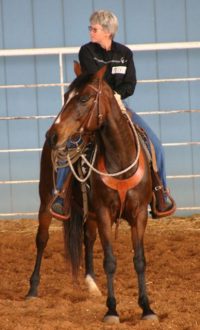 Madalyn Ward, DVM shares her answers to specific holistic horse care questions from clients. To see more questions and answers on real holistic horse care situations check out our Holistic Horsekeeping and Horse Harmony Facebook pages.
Q – I'm looking to start mixing my own feed and get away from the store bought feeds. I want to keep it simple but I have a hard keeper. He's out on pasture 24/7 unless its feeding time. He gets 2 flakes t&a am and pm. I was thinking of making my feed with t&a pellets,oats, barley and some flax seed.. I've read good and bad reviews on all three ingredients and not sure where to go from here. Do you have any insight you can give on the ingredients I am thinking of using? Do you have any recipes on your site?
A – It really depends on why your horse is a hard keeper. Is it age related with possible PPID or nervousness? The grain would not be good in either of these cases. T&A pellets are easy to digest and great for nervous horses but may not have enough energy for a hard working horse. You may want to start with the T&A plus flax and consider adding rinsed and soaked organic beet pulp if you need more calories. You can feed up to 1 cup a day of flax. Other ingredients would be safe in higher amounts. For trace minerals I would add this powdered algae blend.
Q – We have a quarter horse that my daughter uses for pole bending. She is a great horse, and is very successful. She has ulcers, however. We treat regularly with Omeprazole, put Aloe Vera directly in her feed (Heritage Brand Performance) and feed Exceed 6-Way supplement to support her gastric needs. However, they still seem to bother her some. Do you have any more natural suggestions or any suggestions at all, for a horse prone to ulcers?
A – I have many natural products on my website. Since you have already tried the aloe you may want to start with the GastoPlus Pro. You could also try aloe with slippery elm or marshmallow. I like the Pharm-Aloe best.
Q – I heard you speak at New Earth University last year. As a fellow veterinarian, I mostly have worked with dogs and cats. However, I want to recommend the blue-green algae powder for a horse belonging to a friend of mine. I recall that it seemed like a very small amount of powder for a 1000-1200 pound animal. Would you start a horse on 1 teaspoon of the powder or on 1 Tablespoon per day?
A – Start with a teaspoon. Only those in hard work need more.