October 2017 – Mid Month Update
Holistic Horsekeeping
How to have a healthy happy horse
=*=*=*=*=*=*=*=*=*=*=*=*=*=*=*=*
In This Issue:
1. What do you want your horse to be?
2. Mentoring Opportunity You Don't Want to Miss
=*=*=*=*=*=*=*=*=*=*=*=*=*=*=*=*
1. What do you want your horse to be?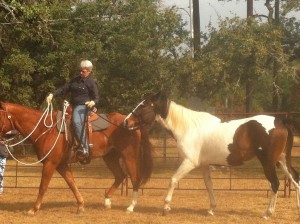 When I first started working with horses I did not know the difference between a loyal soldier and a willing partner? The more I worked with horses the more I realized each had their own individual needs and desires. My mule, Tess, was very willing to teach me what she needed from me. I found out I wanted a horse to work with me not for me. Temperament typing has helped me understand how to relate to my horses and help others do the same with theirs.
Loyal Soldier
Human picks horse for job
Feeding program is designed around convenience
Management program fits the human
Horse is expected to perform
Human sets the agenda for training
Horse is a possession
Horse obeys human
Horse is punished for "bad" behavior
Horse is dominated
Willing Partner
Horse matches human and enjoys work
Feeding program is matched to the individual needs of the horse based on temperament
Management is matched to the individual needs of the horse based on his temperament
Horse is taught skills so he can do his job well
Horse is taught skills so he can do his job well
Human matches training session to needs of the horse based on his temperament
Horse is a friend
Horse trusts and respects human
Reason for "bad" behavior is found and addressed
Horse is honored
I wish I had understood more about temperament typing when I was working with my past horse matches. It took a couple of tough mules who refused to be loyal soldiers to teach me that willing partnership was possible and so much better for me and the horse.
2. Mentoring Opportunity You Don't Want to Miss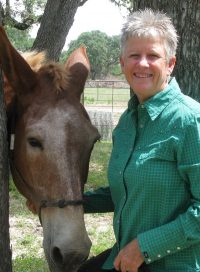 Madalyn Ward DVM is offering a unique opportunity for others to mentor with her. This can be done long distance with the help of technology so don't worry that you have to miss out if you don't live in her area. This one-on-one study allows Madalyn to design a program to suit your needs whether you are a professional, horse owner, or just interested in increasing your equine knowledge. You can choose from topics on "Horse Nutrition Mentoring Course – Using foods to heal" or "Homeopathy Mentoring Course – Beyond Arnica". Don't miss out on the chance to learn from a holistic horse expert. Email info@holistichorsekeeping.com and ask for an application. Details about the program are available online. The number of students is limited at any one time so that Dr. Ward can spend time with each, so get your application now.
If your schedule just doesn't allow you to commit right now to the 6 month Mentoring Course, you can still increase your equine knowledge and skills with books , ebooks, audios, or a self-paced online course open to anyone interested in learning more about the Horse Temperament Types. If you want to learn more about determining the temperament type of your horses, this course is the one for you. You can sign up and find more information at http://horsetemperament.com/class.html.
++++ Copyright | Getting On and Off the List ++++
Unless otherwise attributed, all material is written and edited by Madalyn Ward, DVM. Copyright (c) 2017 HolisticHorsekeeping.com and Madalyn Ward, DVM. All rights reserved.
If you like the material in this newsletter please let your friends know about it. You may reprint material in other electronic or print publications provided the above copyright notice and a link to http://www.holistichorsekeeping.com is included in the credits.
You can get off this list by sending an email to info@holistichorsekeeping.com.
When you forward this material, please send the entire newsletter. Thanks!
Please also enjoy all of Dr. Ward's web resources:
http://www.holistichorsekeeping.com
http://blog.horseharmony.com
https://www.facebook.com/HolisticHorsekeeping
https://www.facebook.com/HorseHarmony
Twitter: madalynward