May 2015 – Mid Month Update
Holistic Horsekeeping
How to have a healthy happy horse
=*=*=*=*=*=*=*=*=*=*=*=*=*=*=*=*
In This Issue:
1. Horse Temperament – How to avoid common horse health problems
2. Mentoring Program at Holistic Horsekeeping
=*=*=*=*=*=*=*=*=*=*=*=*=*=*=*=*
1. Horse Temperament – How to avoid common horse health problems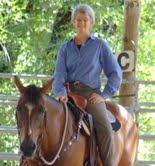 One of the biggest advantages of knowing a horse temperament type is using the information to avoid common horse health problems in that type. Say you have a Fire horse temperament. Excess anxiety in the Fire horse temperament type can lead to stomach ulcers. Nutritional strategies such as feeding alfalfa hay and a prebiotic such as Ration Plus will help support the digestive tract of the Fire horse. Another concept to avoid common horse health problems in each type is to feed them the specific nutrients they need when they are under stress, including addressing each type's emotional response to stress.
Balancing Formulas
The concept of a balancing formula for each horse temperament is new. A balancing formula is not meant to be fed every day but is used in times of stress or for a few days each month. For instance, an Earth horse, under stress, needs extra digestive support and help clearing toxins out of his lymphatic system. He does not need this every day but if stressed these are the horse health problems that are seen more in the Earth horse. The stressed Earth horse is also inclined to worry so special herbs and amino acids can also address his emotional needs.
The Metal horse temperament needs immune system support and extra attention to his colon when under stress. On an emotional level, the Metal horse can be rigid in his thinking and struggle to learn new things. The Water horse needs extra minerals to support healthy bones and extra nutrients that allow his nervous system to deal with fearful emotions. The Wood horse needs support with clearing toxins that can build up his system and cause him to respond to stress with anger.
Stay Tuned
I have been working with Equine Science Solutions to develop temperament specific nutritional formulas over the past year. We will have these formulas available sometime this month. So far the testing has shown to be very promising. These formulas have very carefully selected nutrients so for them to work as designed it is important to have the horses correctly typed. We have several certified typologists that can help you type your horse. You can also take our typing test. We are really excited about these new formulas and look forward to getting feedback from everyone who uses them.
2. Mentoring Program at Holistic Horsekeeping
At Holistic Horsekeeping we have presented lots of information on holistic horse care, nutrition, and five element temperament typing over the years to educate those interested in these areas. If you are ready now to take this education to a whole new level, the Mentoring Program at Holistic Horsekeeping may be for you. This program offers a six month intensive training on a one on one basis with Madalyn Ward, DVM. in one of the following areas or a combination of the three.
• Homeopathy Mentoring Course – Beyond Arnica
• Horse Nutrition Mentoring Course – Using foods to heal
• Horse Temperament Mentoring Course – Know your horse
For more information on this unique educational opportunity, see the Mentoring Program on our website. [http://holistichorsekeeping.com/mentoring/]
++++ Copyright | Getting On and Off the List ++++
Unless otherwise attributed, all material is written and edited by Madalyn Ward, DVM. Copyright (c) 2015 HolisticHorsekeeping.com and Madalyn Ward, DVM. All rights reserved.
If you like the material in this newsletter please let your friends know about it. You may reprint material in other electronic or print publications provided the above copyright notice and a link to http://www.holistichorsekeeping.com is included in the credits.
You can get off this list by  sending an email to info@holistichorsekeeping.com with UNSUBSCRIBE in the subject line.

When you forward this material, please send the entire newsletter. Thanks!
Please also enjoy all of Dr. Ward's web resources:
http://www.holistichorsekeeping.com
http://www.horseharmony.com
http://blog.horseharmony.com
http://www.facebook.com/HorseHarmony
https://www.facebook.com/HolisticHorsekeeping
Twitter: madalynward