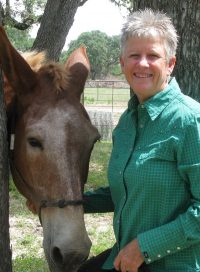 Message From Madalyn
I want to preface this Horseman's Wealth newsletter with a message of hope. This pandemic has brought so much stress and grief into the lives of so many, yet there are positives. Our earth has had a chance to cleanse with less human activity. We have been able to see the benefits of people working more from home. We have been able to see more of our families, including our 4 leggeds.
Our business leaders have stepped up to produce the medical supplies we need to face this virus. Our scientific community is quickly developing medicines to help treat the infections. Our holistic community is offering natural plans for stress relief, immune support and treatment of mild cases.
Together we will get through this. We will be stronger and we will be wiser. We will have the opportunity of go forward more focused on what is most important to our well-being.
Network marketing: Small vs. Big Business Model
Very few people are able to see the big business model of network marketing? I have come to understand that, like me when I first heard about network marketing, most people do not have a frame of reference in their minds to fit the big business model. Selling products is the small business model for network marketing and what most people can relate to.
Both the small and big business models of network marketing are legitimate but they are very different. Much of the misunderstanding of the network marketing industry involves confusing the two models. People want the passive cash flow monthly of the big business model but they only understand the small business model. This creates a disconnect, so I would like to clarify the differences.
Both Business Models
The small business, model for network marketing is a time for money model that can bring nice returns to a person looking to build a storefront type business without actually having to stock products. The income from this model can be significant but will be limited by the time a person has to find, educate and communicate with customers. The better you become at these skills the higher your check will get but you are still dependent on only your efforts.
Small business or self-employment network marketing model:
Focus on product sales
Focus on large personal base of customers
Focus on commissions generated from personal customer base
Focus on educating customers about products
Focus on communicating with customers about product discounts to generate sales
Income limited by time available to spend with finding and keeping customers
Big business or leverage model of network marketing:
Focus on a simple, duplicatable, effective, profitable system
Focus on building a network of customers by leveraging the networks of other
Focus on commissions generated from sales all through your network
Focus on educating partners on personal growth and business skills
Focus on communicating with partners how to maximize their checks
Income not limited by time because you leverage other people's time
I started in network marketing with the small business model. The small business model is where most people can relate and through working the small business model a person can bring in some income even as he or she develops the skills needed to work the big business model.
To become a big business thinker you have to change who you are fundamentally and change your habits to match who you are becoming. This is a process and a journey.
For those reading this blog who feel you see the big business model of network marketing, want it and are ready to do it, I am looking for 1 new partner who is ready to move quickly forward over the next 30 days. Contact me. Small business partners are always welcome to work with me at your own pace. – Madalyn
During these trying times, we can all use a little lift. This video did that for me and I hope it will lighten your heart and will put a smile on your face today.