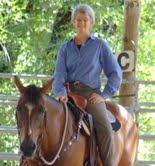 It was the early 1990's when I started studying holistic medicine. I was frustrated that my conventional practices were not keeping my patients healthy. I was spending too much time treating chronic health problems and I wanted to find another way to approach my cases. I was so impressed with the information I found on holistic modalities I wanted to learn everything I could.
My challenge was I was working 70 to 90 hours a week to pay all the expenses involved with running my practice. Because I was self-employed and paying maximum tax rates, I struggled to set money aside to do the training courses I wanted to attend. I was maxed out on how many more hours I could add. I was so frustrated.
Enter network marketing into my life. A friend introduced me to a company that I still work with to this day. At first I did not understand the concept of exponential growth that can happen with network marketing. I was used to dealing one on one with my clients. What happened was that I partnered with a few friends and then they did the same. I was paid on sales in my network and on sales in my network's network. This gave me residual income that was not dependent on me trading my time for money. I used this income to fund my dream of becoming a holistic veterinarian.
With all the chaos of Covid, many people are finding themselves having to adapt to difficult circumstances out of their control. I am hearing many stories of people reinventing themselves and their businesses. This is a perfect time to dust off your dreams you put on the shelf while you were busy making a living. It is never too late to go for your dreams. Network marketers are experts in helping you connect with your dreams and provide you with tools and training to reach them.
Network marketing is not for everyone. It requires a lot of study and practice to develop skills. Personal growth and change in mindset is a huge part of being successful. People who don't understand the business model may be critical so you will need to build your belief to counter others opinions.
On the positive side, you will meet powerful, positive people in this industry. You will grow and expand your circle of friends. You will be in control of your success. You will have a way to realize your dreams. Even the dreams you thought were not possible. Ask yourself where you will be in five years if you keep doing only what you are doing now. Will you be living your dream?