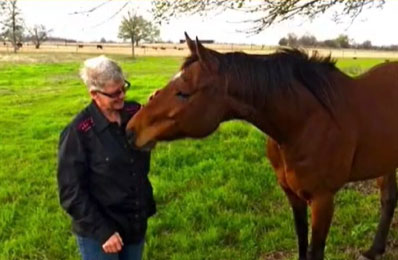 As a horse person I often don't get the analogies used in most books about money. So I thought I would start making some that we can relate to.
Building fence in 105 degree weather is hard but it can seem easier than creating cash flow monthly. You see, with building a fence I see the fruits of my labor right away. This is income from your job. The pattern looks like this:
Goal – work – reward
My goal is 1000 feet of new fence so my horses can have more grazing area.
The work involves laying a ground wire so I know where I want the post holes, buying the supplies, digging the holes, driving T posts, stretching wire, tying the fence to the posts and hanging gates. It is hard but straight forward work.
The reward is happy horses and hopefully a lower feed bill when it decides to rain again.
Creating cash flow monthly is not so clean a process. This is your business. The pattern looks like this:
Goal – work – work – work – work some more – small reward – work – work – work some more – setback like a major recession – keep working – reward – work – reward – work – more reward – ongoing reward of regular cash flow monthly with less to no additional work on your part.
Your goal is cash flow monthly so you can have money and time to enjoy it. In other words, to live your dream.
It's the work part that is so challenging. First, you have to be willing to work and delay your gratification. Second, like building a fence, you have to have a plan. If you are starting a business from scratch this can be a huge barrier. You will not likely get a loan or investor support without a solid plan on how you intend to create cash flow monthly. If you have never built a business of your own you may have no clue where to start the process.
An example of building from scratch might be campaigning a successful race or show horse. You might fail with many horses but finally get the champion that can stand at stud and bring you years of booking fees.
If you don't have the business experience or investment money, a great place to start in building a business that can generate cash flow monthly is with a solid network marketing company. This has worked for me and I am always looking to like-minded people to partner with.
Pick a company that has products which can be used on people and horses and partner with someone you trust. With a good company and good partners you will have the security and mentoring from people who have already put the infrastructure in place for you. You will still have to learn the skills needed to be successful and there will be a lot of work involved but you will have a plan. You don't have to quit your job and you can build your business working as little as 7 to 10 hours a week.
The reward part of creating cash flow monthly is often very slow in coming. This is probably why so many people lose track of their goals and give up on their dreams.
They stick to what they know even if it is painful – like fence building. ~ Madalyn
PS – My network marketing business gives me cash flow monthly in addition to my practice income so I can have and enjoy my own farm. Fence building is not my real job :).
If you enjoyed this post or found it helpful, let me know by leaving a comment below. You can also find me on Facebook or Twitter where I always appreciate a LIKE. To order any of the products mentioned in this post or other  products for you or your horses, please visit my online store.