December 2017
How to Help Your Cranky Mare
Holistic Horsekeeping
How to have a healthy happy horse.
Volume 22, Number 12
=*=*=*=*=*=*=*=*=*=*=*=*=*=*=*=*
In This Issue:
1. How to Help Your Cranky Mare
2. Great Holiday Gifts for Horse Lovers on Your List
=*=*=*=*=*=*=*=*=*=*=*=*=*=*=*=*
1. How to Help Your Cranky Mare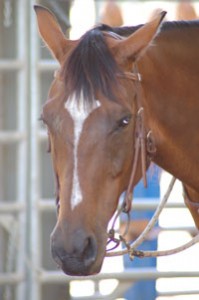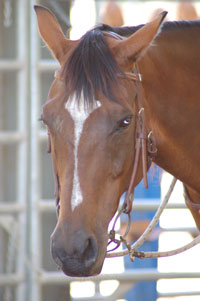 Mares are usually more sensitive than geldings. When mares get emotional it is easy to blame this on their hormonal cycles but research shows there are many non-hormone reasons for a mare to be cranky. At the recent American Association of Equine Practitioners meeting, Dr. Sue McDonnell presented several cases of mares that were referred for spaying but actually had problems completely unrelated to hormones. To find out how to help your cranky mare you will want to eliminate non-hormonal reasons for her behavior.
Pain is at the top of the list for mares to be cranky. One mare in Dr. McDonnell's study suffered terribly from a stomach impacted with feed. Another mare had an adhesion near her bladder that caused her severe pain when her bladder became full. Gastric ulceration is a more common cause of crankiness. If you suspect ulcers, you can start your mare on GastroPlusPro for 1 month and see if you notice improvement.
Management can also affect a sensitive mare. One mare presented in the study ended up being strongly affected by static electricity. She would be fine all summer but become very unpredictable as soon as it started to get cold. It turned out that her winter blanket was generating static electricity causing her to be repeatedly shocked. A caslick's operation that closed the lips of the vulva too aggressively was the cause of behavior problems in another mare.
Once you have eliminated non-hormone reasons for cranky mare behavior you will want to turn your attention to supporting your mare in her reproductive health. Mare's need beta carotene for proper reproductive function. Beta carotene would normally come from eating fresh grass but many mares do not have access to pasture. Blue green algae is a wonderful source of beta carotene as well as other essential micronutrients normally found in grass.
Anxiety is another underlying cause for reproductive problems. Progesterone, a relaxing hormone, can be utilized at a more rapid rate when a mare is anxious. Lack of progesterone allows for more estrogen expression which can cause a mare to be cranky. Herbal products such as SweetMarePlus and the Fire horse balance formula both address anxiety. These products are safe for performance mares. Relax Blend is another great herbal product for mares that are not being shown.
Mechanical problems with the position of the ovaries and uterus are best addressed with osteopathy. Hormone imbalances often respond well to homeopathy and acupressure. Mares can get ovarian tumors and these have to be addressed with surgery. Luckily new techniques using laser technology make the spaying operation less difficult for the mare.
Mares are more sensitive and that is why many of us choose them over geldings. Crankiness is just your mare's way of telling you she does not feel good. To help your cranky mare, look at all possible sources for her discomfort.
2. Great Holiday Gifts for Horse Lovers on Your List
Got a horse lover on your holiday list? Holistic Horsekeeping has some great ideas for gifts. Here are just a few that any horse lover looking to treat their horse with a holistic approach will love:
A nutritional consultation
Ebooks
Print Books
Audios
Online Course
Mentoring with Dr. Ward
See all these and more online at holistichorsekeeping.com
++++ Copyright | Getting On and Off the List ++++
Unless otherwise attributed, all material is written and edited by Madalyn Ward, DVM. Copyright (c) 2017 HolisticHorsekeeping.com and Madalyn Ward, DVM. All rights reserved.
If you like the material in this newsletter please let your friends know about it. You may reprint material in other electronic or print publications provided the above copyright notice and a link to http://www.holistichorsekeeping.com is included in the credits.
You can get off this list by sending an email to info@holistichorsekeeping.com.
When you forward this material, please send the entire newsletter. Thanks!
Please also enjoy all of Dr. Ward's web resources:
http://www.holistichorsekeeping.com
http://blog.horseharmony.com
https://www.facebook.com/HolisticHorsekeeping
https://www.facebook.com/HorseHarmony
Twitter: madalynward