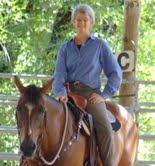 Madalyn Ward, DVM shares her answers to specific holistic horse care questions from clients. To see more questions and answers on real holistic horse care situations check out our Holistic Horsekeeping and Horse Harmony Facebook pages.
Q – All four of my horses are on the algae/probiotic/enzyme powder. One of my horses is extremely sensitive to weather changes and colics often. I am reading your articles on colic and weather. Should I increase the amount of the powdered algae product when weather is expected to change? He had surgery in May and has coliced at least twice with weather change since. You mentioned the algae/probiotic/enzymes packets in one article. Should I add this when the weather changes? I have been told that Belladonna 30c is good for cramping. Would that be safe to give to my horse?
A – The packet product comes in capsules and have a stronger concentration of probiotics than the powdered form. You may want to change over to them and see if you see better prevention of colic with weather changes. You get them from New Earth now that you already have an account. You can call them at 1 800 800 1300to order. Give 1 packet a day around weather changes and the powdered blend the rest of the time. Belladonna can help with cramping but I usually give the homeopathic, Chamomile 30c every 15 minutes for 4 doses.
Q – Any suggestions on herbs to feed a horse with non-food allergens? Already on flax, chia, and blue green algae.
A – Hard to know as allergies can be caused by deep seated immune system problems. There are many herbs that support the immune system but not sure which specifically would help your horse. Have you tried a prebiotic to support the gut? I like Pro Bi or Ration Plus.
Q – Have been seeing stories in the news lately about dogs dying after exposure to blue green algae. Is the blue green algae I have been feeding myself, dogs and horses safe?
A – I recently wrote up an article to address concerns brought on by the news stories you are referring to. Rest assured the New Earth blue green algae is of the AFA strain which in not toxic, adheres to very strict testing, and is completely safe. You can see the full article that will explain how I know these products are safe at http://blog.horseharmony.com/horsemans-health-is-your-algae-safe/.