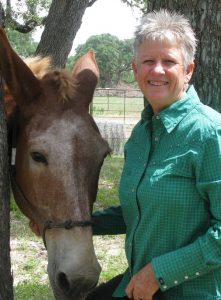 Madalyn Ward, DVM shares her answers to specific holistic horse care questions from clients. To see more questions and answers on real holistic horse care situations check out our Holistic Horsekeeping and Horse Harmony Facebook pages.
Q – I've got a new horse I care about. He's generally healthy, just has dry itchy skin, in a general, not a specific way. Any suggestions for him?
A – I have a couple of articles that you may find helpful for your itchy horse. You can find these at:
http://www.holistichorsekeeping.com/articles/does-your-horse-itch-natural-solutions-that-can-help.html
and
http://blog.horseharmony.com/holistic-horse-care-acupressure-for-sweet-itch/
Q – What do you think is the best source of vitamin A, other than fresh grass? Sadly, that is not an option for many.
A – I prefer New Earth Wild Algae Blend or Essentials Blend algae which is high in Beta Carotene, like grass. This way you do not have to worry about vitamin A overdose as beta carotene is used to make only as much Vitamin A as needed.
Q – My 30 year old mare tested positive for Cushings – ACTH was 114. Vet suggested Prascend. I'm afraid because I read what adverse reactions might occur. Is there anything else holistic? She feels good, just some long coat and thin soles on front feet. Have boots on her. She gets 2 1/2 cups beet pulp shreds (rinsed 2x), 2 1/2 Tim soaked 2xday. No grain, up during day and Tim orchard hay. 1/2 scoop vitamin E 8000 and crs gold in morning. Is there anything I need to add or change?
A – You should not be afraid to start your mare on Prascend. It is a safe drug and can be very helpful for controlling the high ACTH levels that are causing your mare's symptoms. If you would prefer a natural product you can look at CushingsPlus. Your diet looks good so I suspect her age is the cause of the Cushings. The CushingsPlus works well for horses early in the process of developing Cushings. It addresses the symptoms caused by high ACTH but does not lower the levels. The Prascend is a drug so it is stronger in directly lowering the ACTH but it does not do anything else. There would be no problem with using both.