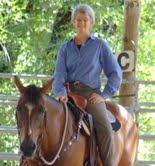 Madalyn Ward, DVM shares her answers to specific holistic horse care questions from clients. To see more questions and answers on real holistic horse care situations check out our Holistic Horsekeeping and Horse Harmony Facebook pages.
Q – Just bought a 16 year old, 13.2h pony for my daughter to start learning to jump. The pony has some stifle issues – left is worse than right. Also seems a little sore in the girth area. What would you have me give her?
A – With the stomach meridian running over the stifle area and the sensitivity to girthing, I am wondering about a stomach ulcer. You could look at aloe vera juice combined with marshmallow or slippery elm. These work well for stomach ulcers. GastroPlus Pro is another good option. If the stifle issues continue then I like SteadFast and Joint Plus
Q – Update on pony – My daughter is going to be showing the pony for the first time and today the pony is getting her flue rhino. Do you have any advice or anything to give her after the vaccine that can help her. I worry she could get sick or not feel good after. Is there a certain brand or anything for this type vaccine that is better than another?
A – I like to give prebiotics such as found in Ration Plus after vaccines to support the gut bacteria. Many times they do have a sore neck so it is best to give them several days off.