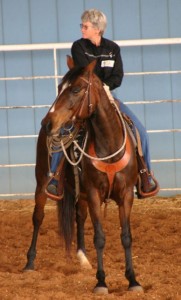 Madalyn Ward, DVM shares her answers to specific holistic horse care questions from clients. To see more questions and answers on real holistic horse care situations check out our Holistic Horsekeeping and Horse Harmony Facebook pages.
Q – I have been treating my mare with Pigeon Fever, the wild crafted Oregon bluegreen algae since last Wednesday – 9 days – and also raindrop essential oil therapy (Thieves and Oregano) 3 times in this time period on spine and coronary bands. She has also been receiving a few drops of these in her feed 2x daily. From Tuesday – Wednesday the 2 abscesses doubled. By the end of Wednesday they had tripled in size. After 2 doses and one raindrop therapy, the abscesses and accompanying edema had reduced by 50%. The next day they reduced by another 25%. By the weekend there was just some edema moving down the inside of her leg. By this Wednesday there was nothing to see anywhere. She had fever for 3 days…then none since. She has never lost her appetite or energy or acted sick. My others in the herd have been receiving prophylactic treatment with bluegreen algae.
Should I still keep her quarantined and observe? If so, how much longer? Or is she ok to put back with herd? Do abscesses sometimes go completely away then reappear and rupture later? I've heard the experience of others' horses vary from abscesses disappeared (herbs in feed) and never returned; others it took 6 weeks to rupture, (oils only) but abscesses didn't disappear in those horses. Thank you for your help and advice.
A – You are doing a great job with your horses. The oils and algae are obviously working well together. I think you can put your mare back with the herd but keep a close eye on her for any signs of the abscesses returning or opening. I have seen them resorb but this is unusual. Thanks for the follow up report and keep me posted on any further developments.
Q – I was just reading an article that you wrote regarding holistic treatment for ulcers. I have a couple of questions. I am using aloe vera "juice" not gel does that make a difference? I am also using papaya enzymes. I use these together 3 times a day. Plus approximately 1 tablespoon of flax and 1 tablespoon of Assure Guard. I was wondering if you have found that Succeed is better than Assure? I have heard good things about Succeed, but a friend that I trust said that Assure was a better product. I have used it for 3 weeks and not noticed a difference except looser stools. I also am feeding her Triple Crown Lite. I am on the fence about alfalfa cubes. She has hay or grass 24 hours a day.
A – Have you looked at temperament typing for your mare? You can check this out at www.horsetemperament.com. You may not be seeing improvement in digestion if there is an underlying stress. The typing helps you understand what stresses your horse may be reacting to. I don't think Succeed is necessarily better than Assure but the Assure may not be right for your horse. Once you type your horse you can look at our feeding suggestions and see if you could make adjustments. The brand of aloe is more important than if it is juice or gel. Many brands you get at the store are not effective. I like the Pharm-Aloe brand.
If you enjoyed this post or found it helpful, let me know by leaving a comment below. You can also find me on Facebook where I always appreciate a LIKE. To order any of the products mentioned in this post or other  products for you or your horses, please visit my online store.