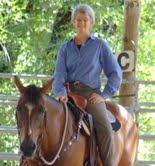 Madalyn Ward, DVM shares her answers to specific holistic horse care questions from clients. To see more questions and answers on real holistic horse care situations check out our Holistic Horsekeeping and Horse Harmony Facebook pages.

Q – I read your article on equine uveitis and wondered if you could please be more specific about blue green algae, sprouts and algae, and Standard Process Oculotrophin dosage…. I have a Friesian that weighs 1250 lbs that I believe could benefit from this program. Please advise so I know how much to order and exactly which products.

A – It is so important to get the beta carotene levels raised on the horses with uveitis to help with eye healing. I think algae is the best way to do this. For your big horse you would want to give at least 1 rounded tsp of this powdered algae blend a day and 3 to 6 of these capsules of sprouts and algae. The Oculotrophin should be given at the rate of 4 to 6 a day. You can order these at www.standardprocess.com through the patient direct program. I'll need to give you my code and approve the order so let me know if you decide to get that.

Q – I just read article about papaya a day. It doesn't say how much fresh papaya you can give a horse. Please let me know as I have a 27 year old Arab that is refusing her grain and supplements and will only eat soaked oats.
A – I now send people to the health food store to get human label Papaya tablets. Many horses eat them by themselves or added to the feed.

Q – Every summer my Icelandic mare rubs the lower half of her mane off. Can you offer anything to put on her mane to keep it from itching?
A – I use a mix of 24 oz Skin So Soft, 1 qt witch hazel, and 1 pound epson salts diluted in 2 gallons water. You may also want to look at the possibility onchocerca larvae. These larvae can be killed by double dose of ivermectin dewormer given every 2 weeks for 3 doses. It is also important to support the immune system of the horse with AFA blue green algae or spirulina. Give a minimum of vaccines.
If you enjoyed this post or found it helpful, let me know by leaving a comment below. You can also find me on Facebook where I always appreciate a LIKE. To order any of the products mentioned in this post or other  products for you or your horses, please visit my online store.