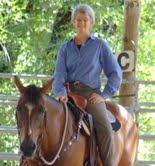 Madalyn Ward, DVM shares her answers to specific holistic horse care questions from clients. To see more questions and answers on real holistic horse care situations check out our Holistic Horsekeeping and Horse Harmony Facebook pages.

Q – I am wondering about the Power Stance coconut oil powder from Coolstance. It has hydrated silica in it. Do you know what that is and is it something that should be avoided to feed to my horses? Do you think that the chia seeds would work better? Also wondering what mineral, etc. you recommend for horses with insulin resistance?
I have two senior horses that I would like something to help with their joints, movement, etc. one of them has popped knees that she had from before I got her, and it has been a little difficult for her to bend one of her knees. What kind of supplements do you recommend to help their joints and movement?
Do you think it would be wise to give all my horses 2 tbs of salt a day? My friend gives her horses this, and said that they all need salt daily? if I did put 2 tbs of salt in their feed once daily, could I just use sea salt without iodine?
A – I like chia seeds very much. They give omega 3 fatty acids which the horses really need. They may also help with your horses' joints.
I prefer to have white salt out free choice for the horses but you can put it in the food if they like it. They do need daily salt.
Q – I have a pink skinned horse (in parts) that has developed skin cancer on her vulva. It has been some years now that I have not known how to treat this, and I'm hoping that you can advise me on how to approach this issue. I've just asked my local vet (conventional medicine) to take a biopsy so that I can know what kind of cancer it is. I suspect from a holistic point of view that is of less interest. I've tried combinations of detoxing herbs, calming herbs, herbal washes – and I don't think I'm making any progress other than finding out that I'm not doing enough of the right things. We're in the middle of a severe drought, I feed 100% dried hay (e.teff and alfalfa) and some dried beet, with minimal balancer type products to provide minerals and vitamins. It feels like boxing in the dark, I'm not sure what is out of kilter, and so I have no idea where to change it. I've had a look at your horse typing and from what I can tell, my mare is a fire horse, this fits her the best, but there are some elements of earth in her too.
A – Do you have access to homeopathic remedies? There are several to consider, such as Thuja. For diet for this kind of skin tumor I would look at foods high in Vit C and Vit A (also beta carotene). I like AFA algae but not sure you can get it shipped to your country. Can you get quality spirulina? Aloe vera would be a good source of Vit C along with oranges and papaya fruit. You can also apply aloe to the tumor. Whole foods are a much better source of vitamins and minerals than formulated supplements, so you may want to add fresh fruits and vegetables to your mare's hay rather than the balancer.
If you enjoyed this post or found it helpful, let me know by leaving a comment below. You can also find me on Facebook where I always appreciate a LIKE. To order any of the products mentioned in this post or other  products for you or your horses, please visit my online store.