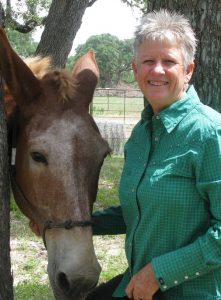 Madalyn Ward, DVM shares her answers to specific holistic horse care questions from clients. To see more questions and answers on real holistic horse care situations check out our Holistic Horsekeeping and Horse Harmony Facebook pages.
Q – Do you have any products for sand in horses I've heard the aloe might be helpful.
A – I have several products on my website that help with sand accumulation. The aloe we carry is very good and the Assure Guard is formulated to help prevent sand problems. Improving gut health and motility is one of the best ways to prevent sand colic. Both the aloe and Assure Guard support the gut.
Blue green algae products are also very good to support the good bacteria in the gut. The algae is a super food that feeds the good bacteria along with providing amazing nutrition for the horse.
Q – Do you recommend or sell an alternative to Ulcer Guard when shipping a horse long distances? I am buying a horse and it will have 1500 miles to travel over about 3 days.
A – We carry a product called Gastro Plus Pro which helps increase the circulation to the gut and increases mucous production to soothe and protect the gut during stress such as hauling. The GastroPlusPro says on the label to give away from food but can be given with food when used to support a horse that does not already have an ulcer. We also suggest a good prebiotic such as Ration Plus. Ration Plus is a liquid and can be given with food or directly in the mouth if the horse has a decreased appetite.
If you enjoyed this post or found it helpful, let me know by leaving a comment below. You can also find me on Facebook where I always appreciate a LIKE. To order any of the products mentioned in this post or other  products for you or your horses, please visit my online store.