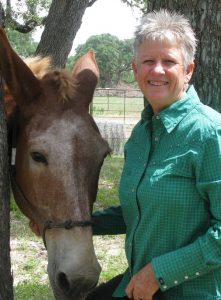 Madalyn Ward, DVM shares her answers to specific holistic horse care questions from clients. To see more questions and answers on real holistic horse care situations check out the Horse Health Hotline postings and our Holistic Horsekeeping  and Horse Harmony Facebook  pages.
Q #1 –  I am looking at purchasing your 3 recommended products for my Earth Horse.  However, the algae and enzymes are in capsule form.  What is the daily recommended dosage for a 6 year old horse in medium work.  Also, what are the advantages of adding the balancing formula?  Will any of these items test "positive for illegal substance" if drug tested at USEF competition. I am currently feeding Platinum Performance. Is it recommended to continue with this?
A – I am excited you are feeding your horse based on his type. Most horses will eat the vegetarian capsules just fine. 1 to 3 enzymes a day is usually plenty and 4 to 8 capsules of the algae is good for a horse in medium work. The balancing formulas are given for 8 days once a month or as needed when your horse is under stress. The formulas provide the nutrients each type needs so stress does not lead to illness. You will have no trouble with anything testing. You should not need Platinum but there is no harm in feeding both.
Q #2 – I have a new Peruvian gelding, age 11, that has been added to our herd.  All four of our horses have been on the algae powdered blend for years, but you suggested I give one of them a double dose for a month to see if it would help split ends on his mane and tail.  He also had what I thought was a mild dermatitis on his back that I treated topically.  He's been on the double dose of the combination of powdered algae, probiotics, prebiotics, enzymes, and sprouts  now for about 6 weeks.  The dermatitis that I thought was cured has extended the length of his neck under his mane and caused about a 1″ strip the length of his neck to look like it was "waxed" to remove half his mane.  I've been applying MTG daily, and have given him a double dose of Ivermectin 10 days apart (per local vet direction).  It appears to look better, then like he has really bad dandruff, with big chunks of skin sloughing off with new crusty areas deep in the remaining mane.  Do you have any recommendations for me?  Should I continue the double dose of powdered algae daily?  Add something else?
A – It could be your horse has an allergy to gnats. Does he rub his tail as well?  The other possibility is a condition called dermatophilus or rain rot. This occurs when the coat stays wet for long periods. You do want to continue the algae as it helps keep the skin healthy but you may need some other treatments as well. You might try a shampoo with a tea tree oil base?

If you enjoyed this post or found it helpful, let me know by leaving a comment below. You can also find me on Facebook where I always appreciate a LIKE. To order any of the products mentioned in this post or other  products for you or your horses, please visit my online store.