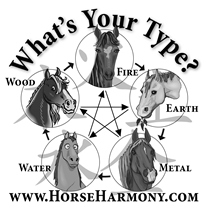 Looking for the perfect holiday gift for your horse?
Based on your horse's temperament type, we've got some ideas for you
in the video below. If you don't know your horse's type, take the free
Horse Harmony Test.
Then see what your horse would consider the perfect holiday gift based
on his type by clicking the video image below. Visit our online store and take 10% off all download ebooks and books for the holiday season. Just enter 12DAYS in the coupon code at checkout between now and December 31, 2013 and you will get 10% off your ebooks,  or books. Great gifts for the horse lover in your life.
If you cannot view the video above, please click this link:
12 Days of Christmas from Horse Harmony
Learn more about Horse Harmony temperament typing with our other
fun and funny videos that compare the essence of each horse type to
dogs. Check out the Horse Harmony Channel on YouTube:
Or give us a shout! Tell us about you, your horse, and her temperament
type on the Horse Harmony Facebook Page:
Give us a shout out! We love to hear from you about you and your
horse!
Happy Holidays to you and your horse from Madalyn Ward, DVM and Horse
Harmony