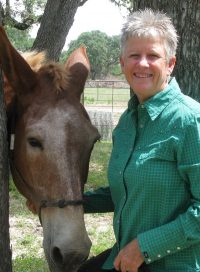 Madalyn Ward, DVM shares her answers to specific holistic horse care questions from clients. To see more questions and answers on real holistic horse care situations check out our Holistic Horsekeeping and Horse Harmony Facebook pages.
Q – I watched the YouTube about the Recept CBD and it said 3 squirts in mouth – but is that for human? What would you recommend for a horse? 11 year Dutch Warmblood – fire horse 100%. Just treated for ulcers and is doing very well but he just seems a bit sore on his stifles. He gets acupuncture every week and it's doing amazing but I want to add something else to help with his nervousness and soreness.
A – The RECEPT oil comes in a dropper bottle and I give 1 to 2 droppers a day. This oil is stronger than the original oil that was measured in squirts. CBD is not legal if showing USEF but you can always stop 48 hours before a show. Let me know how your horse does. PS – The stifles and ulcers could be connected because of the stomach acupuncture meridian running over the stifle joint. Have you used our Fire formula to provide digestive support for your Fire boy? The balancing formula supplements help balance the temperaments so they do not develop health issues.
Q – What do you recommend for a feed for horses. Have you heard of crypto aero? I am concerned and confused as to what a horse really needs. Free choice minerals – like what type? My horses are all over weight and I am trying to manage this without starving them or them getting so bored. All this grain and supplements cost me so much and I'm really not sure it makes much difference
A – Timothy grass pellets are a good choice for horses that are overweight and not in work. Putting hay in a slow feed hay net also helps with boredom.
Q – My 30 year old mare tested positive for Cushings – ACTH was 114. Vet suggested Prascend. I'm afraid to use that because I read what adverse reactions might occur. Is there anything else holistic? She feels good, just some long coat and thin soles on front feet. I have boots on her. She gets 2 1/2 cups beet pulp shreds (rinsed 2x), 2 1/2 Tim soaked 2xday. No grain, up during day and Tim orchard hay. 1/2 scoop vitamin E 8000 and CRS Gold in morning. Is there anything I need to add or change?
A – You should not be afraid to start your mare on Prascend. It is a safe drug and can be very helpful for controlling the high ACTH levels that are causing your mare's symptoms. If you would prefer a natural product you can look at CushingsPlus. Your diet looks good so I suspect her age is the cause of the Cushings. The CushingsPlus works well for horses early in the process of developing Cushings. It addresses the symptoms caused by high ACTH but does not lower the levels. The Prascend is a drug so it is stronger in directly lowering the ACTH but it does not do anything else. There would be no problem with using both.
Follow-up Q – Would I need to take her off the Super E8000? CushingsPlus has vitamin E right? Can they get too much vitamin E?
Follow-up A – It is not likely you will overdose on the Vit E but you should be able to use less or stop the E8000.